Member of Parliament and well opined Shashi Tharoor needs no introduction. Time and again most of us were slayed by the impeccable vocabulary of Mr. Shashi Tharoor . Tharoor's  extensive vocabulary has mused us all and has made us seek comfort of dictionary.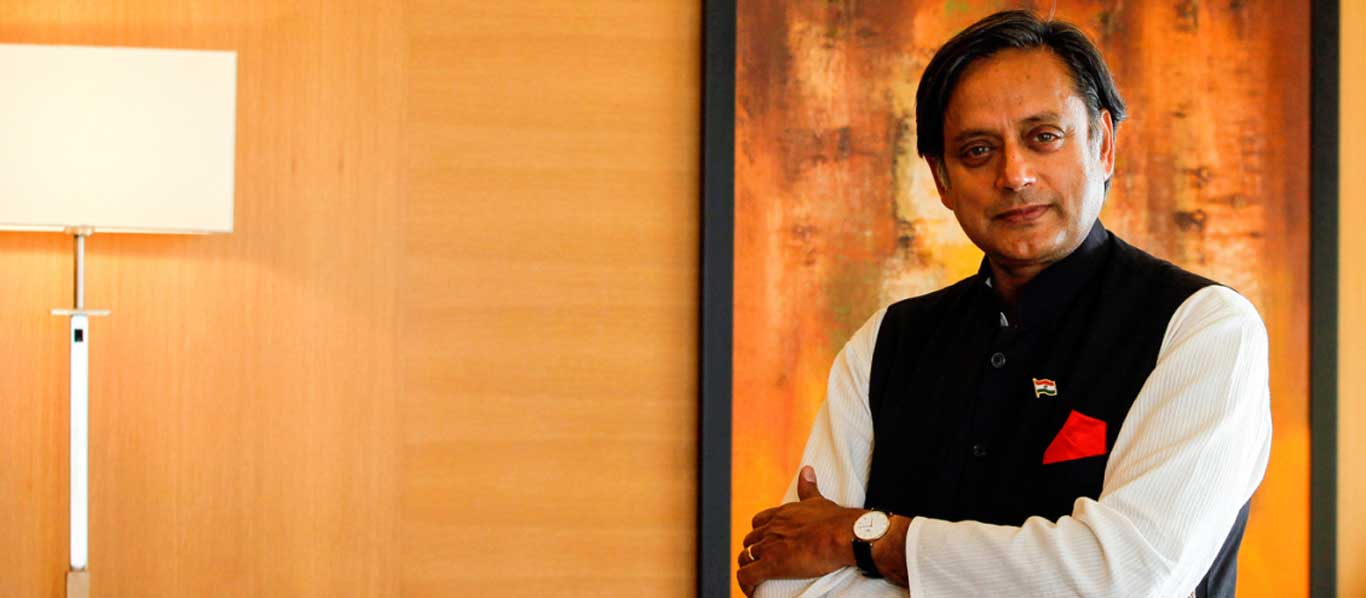 The man behind the 'Exasperating farrago'  tweet has in past left us crazily searching for Farrago. But Twitter witnessed Tharoor's farrago which was pointed out by none other than the man infamous for being a Grammar Nazi for netizens Mr. Suhel Seth
Expressing his gratitude to his viewers for joining his Facebook live, Shahshi Tharoor put out a lovely tweet.
Delighted to have 20,000 live viewers for my #FacebookLive at lunchtime on New Year's Day! Those whom missed it can view it at leisure on https://t.co/z3MGd0mvtg @facebook

— Shashi Tharoor (@ShashiTharoor) January 1, 2018
Yeah! you can see the error too.
Suhel Seth took the responsibility of correcting this error of congressman Tharoor.
Happy New Year. And those 'who' missed it?????? or those 'of' whom…??? https://t.co/WvrjAf4JdA

— SUHEL SETH (@suhelseth) January 1, 2018
Though Tharoor being the man he is he took it very well and replied Suhel in his own style
Just heard @suhelseth caught it too! All thanks to hasty typing — should have re-read and deleted but was rushing. Another "hoong hats" moment: Teaches me a lesson to check before pressing "Tweet" https://t.co/sVgh8JI9aF

— Shashi Tharoor (@ShashiTharoor) January 2, 2018
but twitter went crazy that someone got a chance to correct Tharoorian English (which in our opinion shall be declared as a separate langugae…. no kidding)
Twitteraties response is gold
?????????? https://t.co/VgkJ50dQP7

— SUHEL SETH (@suhelseth) January 1, 2018
This will go down in history. Someone correcting Tharoorian English is the rarest sight.

— Tarun Khanna (@Tarun_Khannaa) January 1, 2018
Good beginning to 2018. Suhel Seth teaching English to @ShashiTharoor

— Ocean (@MedicinePoint) January 1, 2018
Here's Special edition of #Wren&Martin out for Mr. Tharoor's vocabulary!! ?

— Harshavardhan Date (@Harshu_13) January 2, 2018
Finally there is someone who has not only understood but found mistake in Dr Tharoor's english ??????????

— C M Sharma (@CMSharmaG) January 1, 2018
We can't agree more, indeed a rare sight.