Ever wondered about the Most Expensive items ever bought by anyone? While most of us are struggling to buy our dream stuff, The super-rich are willing to pay an absolute fortune to get their hands on the world's most desirable treasures. From the most expensive burger, wine and shoes, to the planet's priciest car, camera and home, check out how much money was invested in buying these crazy stuffs.
1. chef Diego Buik's burger
No it's not some normal burger, this is the most costliest Burger of the planet. Guinness World Records has declared chef Diego Buik's burger as world's most expensive meaty sandwich. This costs a whopping £1,785. It contains some of the most lavish ingredients you can buy, including lobster, brioche burger bun, caviar, foie gras,Jamaican Blue Mountain Coffee, Madagascan vanilla, saffron, Japanese soy, 24 karat gold leaf, Hermit Dutch Coastal gin and truffle. The burger is a blend containing the most expensive steak in the world – a Japanese dry-aged Wagyu and luxurious Black Angus beef steak.
2. Indian Prime Minister Modi's Suit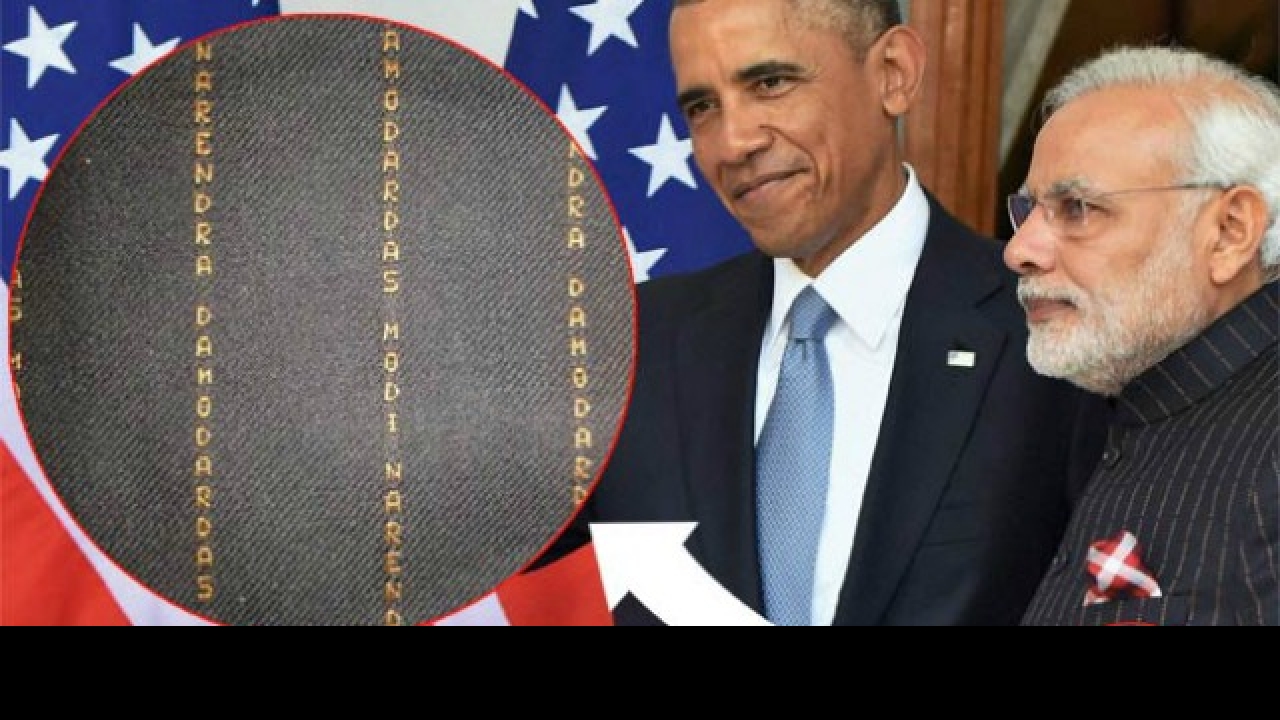 The controversial Suit worn in 2015, by India Prime Minister Narendra Modi is the most expensive suit. The 'Modi suit' entered Guinness World Records for being the most expensive suit sold when it was auctioned for  Rs. 43,131,311. Prime Minister Narendra Modi's pinstripe monogrammed suit was originally worth 10 lakhs Rupees was bought  Diamond merchant Lalji Patel at such high rate at a high profile auction in aid of the Namami Ganges Fund.
3. Marilyn Monroe's $4.8 Million Dress
Marilyn Monroe's legendary sheer, crystal-emblazoned dress, which she wore in May 1962 to sing "Happy Birthday, Mr. President" to John F. Kennedy, is the most expensive dress sold in any auction.  the pre-auction $3 million estimate was assumed considering that Monroe's white costume from The Seven Year Itch, which sold for $4.6 million in 2011. But Ripley's 'Believe It or Not' bought the "Happy Birthday" dress for a record-breaking $4.8 million.
4. Crystal piano
The crystal piano used for the Beijing Olympic Games went under the hammer for a record $3.22 million U.S. dollars at an auction by private bidder.
5. The most expensive house Château Louis XIV
This 50,000 sq ft palace locate at France made to the headlines when it was considered as a potential wedding location in 2013 by none other than Kim Kardashian. This is the most expensive house sold for £200m. This 17th century-inspired home has indoor and outdoor pools, a private cinema, a squash court, two ballrooms and a nightclub
6. Ambani's Antilia
Indian business man Mukesh Ambani's residence is one of the most expensive residence worth USD 1-2 Billion. Apart from the luxurious residential area it also has 3 helipads, air traffic control, gym, spa, garden, 50 seat cinema and 6 floors of parking.
7. Huia Bird's feather
Huia Bird native of New Zealand. It got extinct when the predatory mammals were introduced in their natural habitat and hunting. The feathers were traditionally used to adorn Maori chiefs. Single feather fetched £4,000 at auction in New Zealand by an unidentified person.
8. $3.2 Million Dog Collar
Yes, this is true. This Dog Collar worth more than the life savings of most of us. If you want to pamper your beloved pup with the diamond-studded collar made of platinum, 18-carat white gold and crocodile leather, the Amour Amour Dog Collar is the best answer .The Amour Amour Dog Collar is the most expensive dog collar in the world priced at $3.2 million. or you can buy a cheap one if you don't love you dog this much.
Are you interested in making your Billionaire Shopping List? frankly to afford anything from this list of the Most Expensive items i'll have to work for next 3-4 hundred years without a day off.